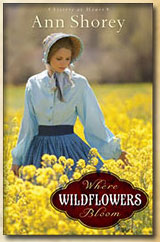 Yesterday I attended a book signing for my friend, author
Ann Shorey
, whose second historical novel,
The Promise of Morning
, has just released from Revell. We had a lovely lunch beforehand, and a great time of conversation about... what else, books and writing.
I can't attend a book signing these days, or even think about one, without my favorite movie,
Amazing Grace
, coming to mind. Though the main storyline of the movie was that of William Wilberforce's decades-long struggle to abolish the slave trade in Britain, included in the movie was the character of Olaudah Equiano (played by the Senagalese singer, Youssou N'Dour), a man who purchased his freedom from slavery and worked as a sailor and merchant back and forth across the Atlantic, and whose autobiography depicting the cruelties of slavery was instrumental in convincing British lawmakers to abolish the slave trade, which happened in 1807, a decade after Equiano's death in 1797.
Years before this movie was released I stumbled upon Olaudah Equiano during the course of my research. I knew that
Kindred
was going to have a lot to do with slavery. The complexities of plantation life have come to hold a great interest for me. In writing
Kindred
, I sought to explore the answers (at least in the lives of my particular characters) to many questions concerning the issue of slavery and how it affected those caught on both sides of the slave/free line. Some of those questions were stirred as a result of reading Equiano's slave narrative, particularly this passage:
But is not the slave trade entirely at war with the heart of man? And surely that which is begun by breaking down the barriers of virtue, involves in its continuance destruction to every principle, and buries sentiment in ruin!
How might this process work out in the lives of my characters? And is there any coming back from such a damaged mindset, once it has taken hold? What emotional and spiritual conflicts might such a journey entail? What would its lifelong consequences be? These were just a few of the questions I explored during the four years I spent writing
Kindred
. I very quickly I realized that one of my characters would have in his possession a copy of Equiano's book, which was published in 1792, a year before
Kindred
begins.
When 2007 rolled around and
Amazing Grace
was released in theaters, I went eagerly to see it, certain the story of Wilberforce's abolition of the slave trade in Britain would strike many familiar and heartflet chords with me, but unaware that I was about to see Olaudah Equiano portrayed on screen with powerful and quiet dignity by Youssou N'Dour.
Nor was I prepared for the wonderfully amusing scene of Equiano signing copies of his new release on the streets of London!
Perhaps this scene was meant to be tongue-in-cheek, or perhaps the tradition of author book signings has a longer history than I'm aware of. That's another topic to be researched another day, unless... anyone like to hunt down that historical tidbit? Just when did the first public book signing take place?